Freshfel Europe Annual Event 2022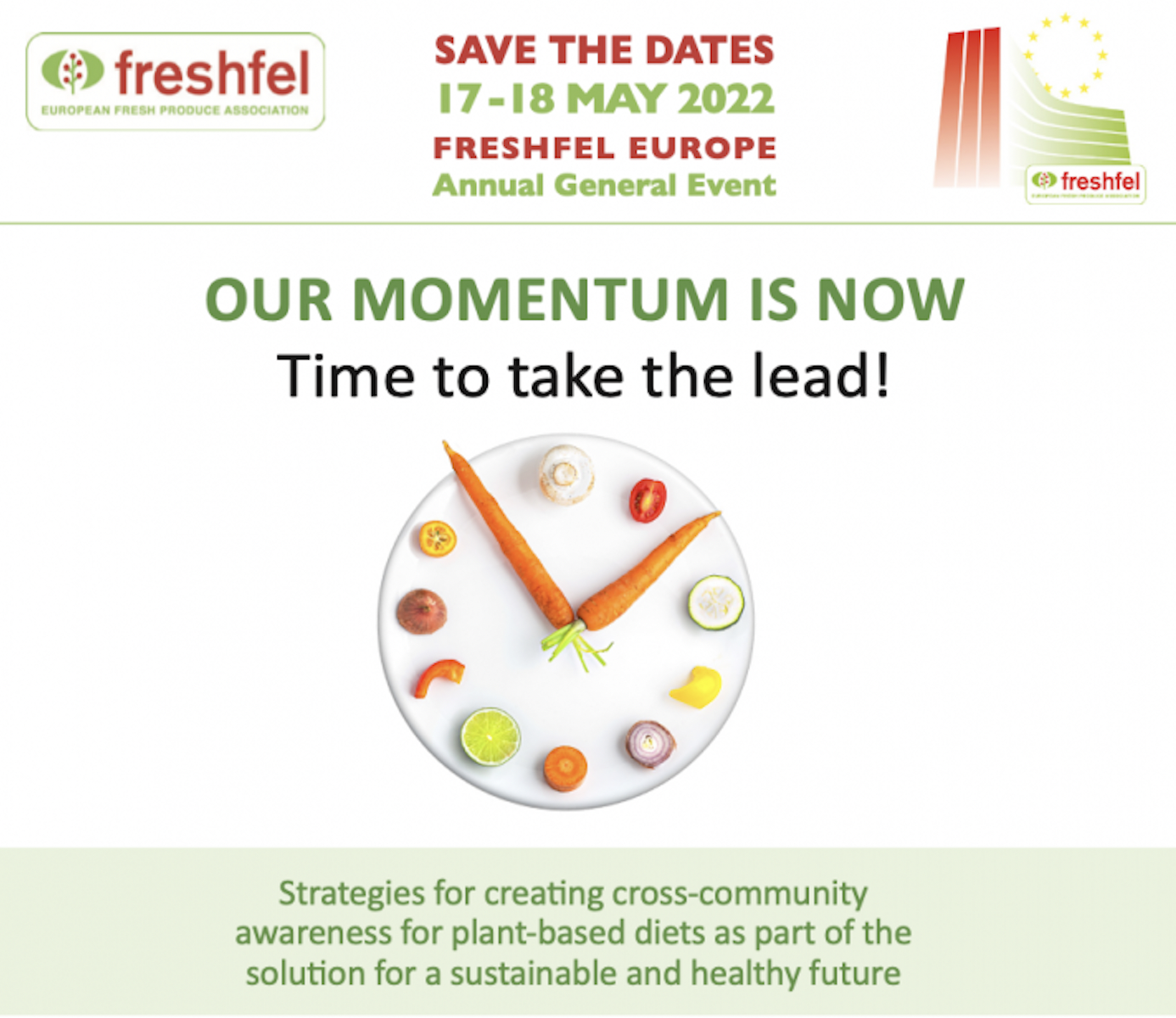 Join the European fruit and vegetable sector on 18 May 2022 in Brussels for the Freshfel Europe Annual Event 2022!
Get together with fresh produce sector leaders and key decision-makers influencing policy in the EU arena from across Europe to discuss the latest industry insights and trends. The Annual Event 20222 will be preceded by a cocktail evening on 17 May, "Where shall we begin…Fruit and Vegetables Reunion Night", to catch up with the sector's decision-makers and Freshfel Europe members.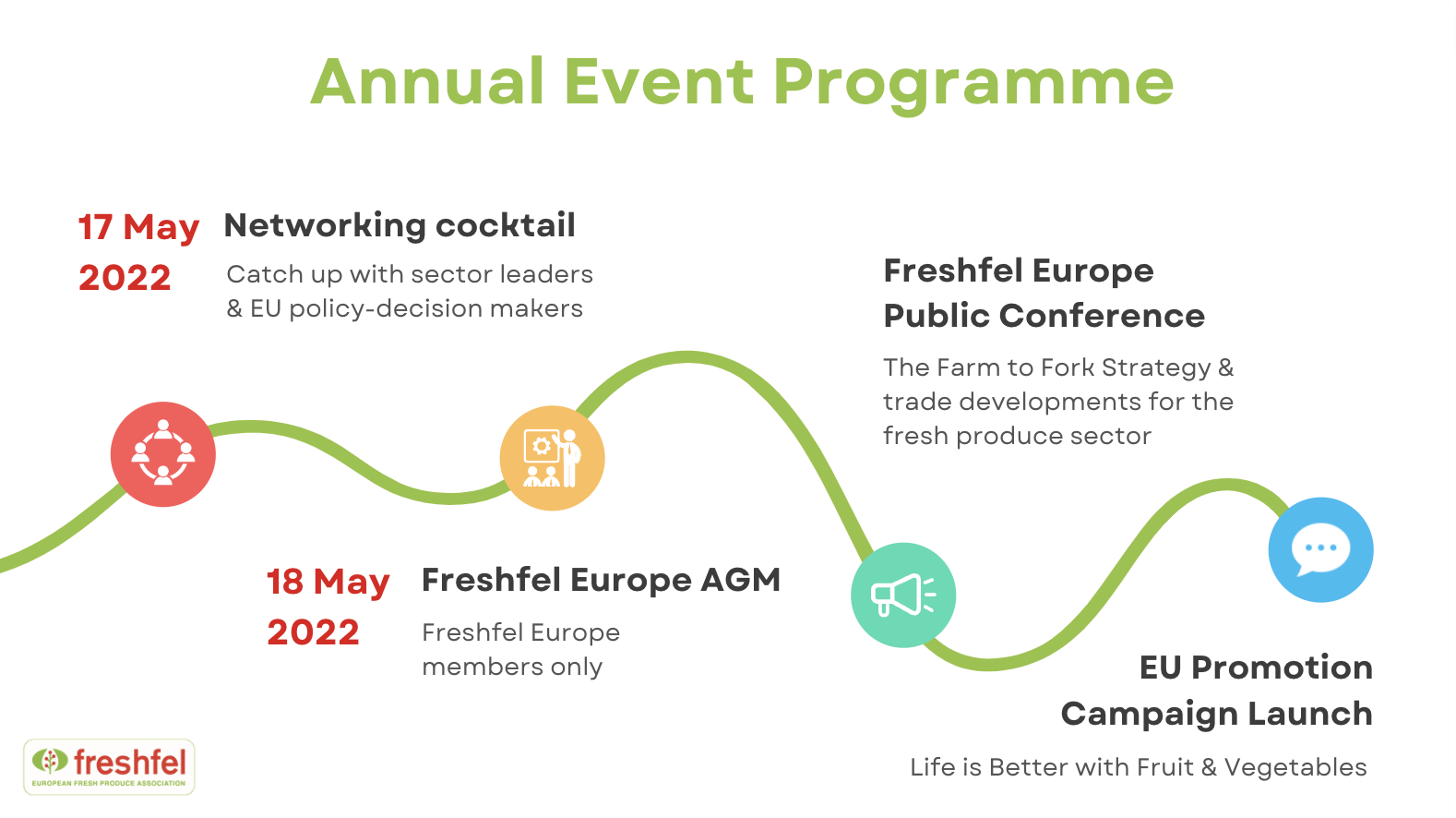 SPONSORS ANNUAL EVENT 2022