Freshfel Europe Annual Event 2021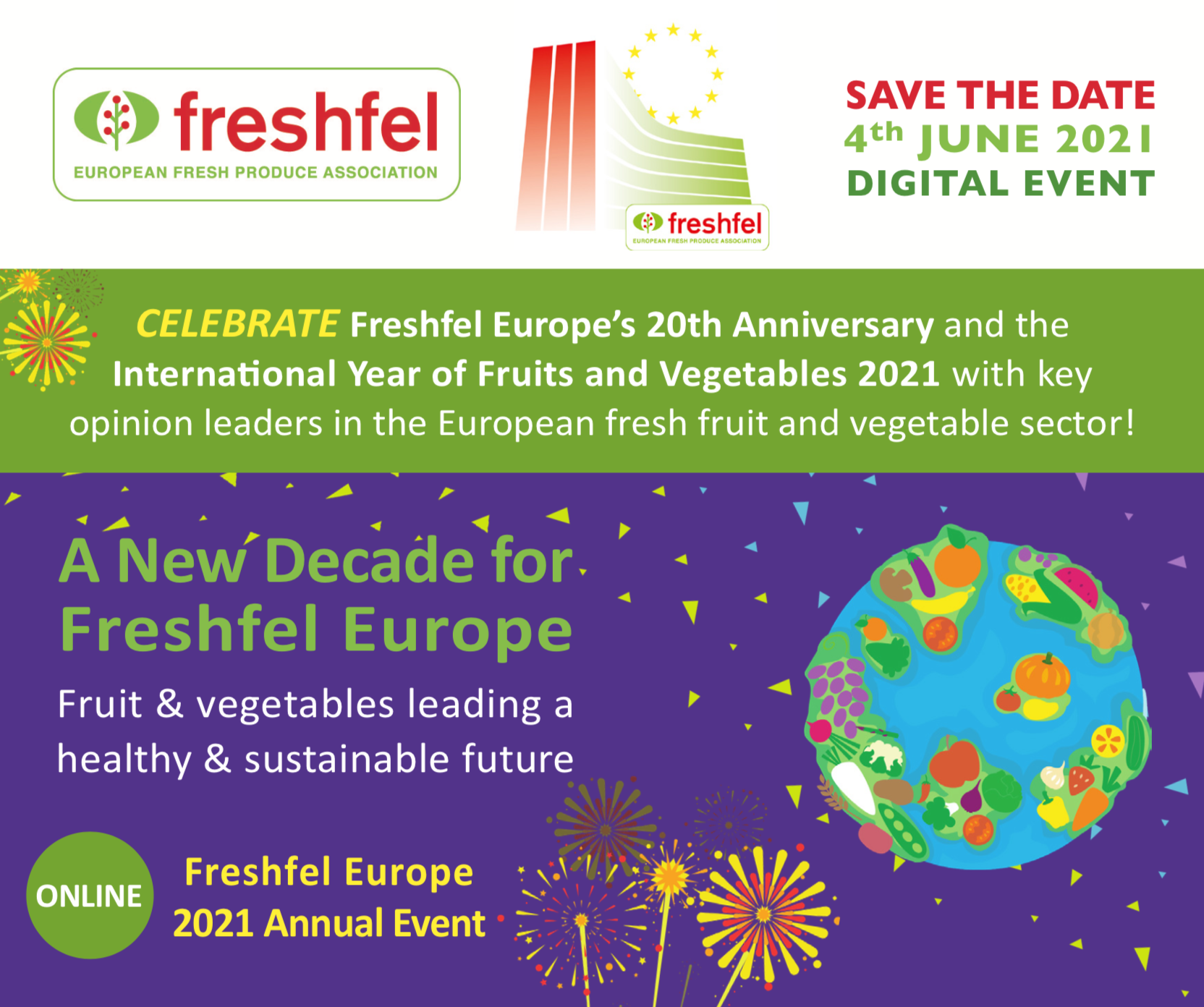 Join the European fruit and vegetable sector for Freshfel Europe's Annual Event on the morning of Friday 4 June 2021 and benefit from joining European and international fresh produce delegates as well as key EU decision makers in a digital format.
Our 2021 Annual Event will focus on the evolution of Freshfel Europe's work since its establishment in 2001 to become the peak representative body for the fresh fruit and vegetable sector in Europe.
The 2021 Freshfel Europe Annual Event will provide detailed insights into opportunities for the sector to lead the way for a healthy and sustainable future for Europe and beyond, starting with the International Year of Fruits and Vegetables 2021. Crucial market and EU policy opportunities will be examined, such as capitalizing on the European Green Deal's objectives and green, health conscious tech-savvy consumers.
This year's Annual Event will gather fresh fruit and vegetable sector leaders and key decision makers influencing policy in the EU arena from across Europe. The digital event format will facilitate a wide participation from the sector as well as interested stakeholders.
For all general enquiries, please contact Nicola Pisano (n.pisano@freshfel.org).
Interested in sponsoring the Freshfel Europe Annual Event? If you would like to sponsor the Freshfel Europe Annual Event and promote your company/organisation to Freshfel Europe's extensive network of industry leaders and decision makers, please contact Linda Bloomfield (l.bloomfield@freshfel.org). More information is also available on the sponsorship leaflet here. 
SPONSORS ANNUAL EVENT 2021