Freshfel Europe Headlines – Edition 5, 2021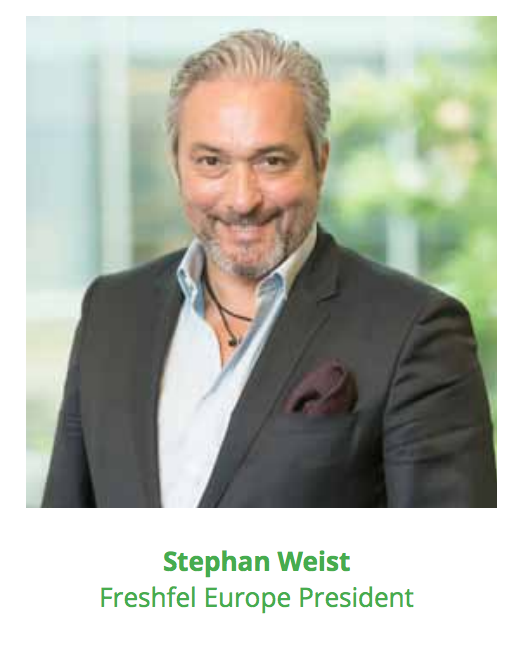 Freshfel Europe Board reviews priorities for the second semester
On 28 September, the Freshfel Europe Board, under the lead of Freshfel Europe President Stephan Weist, met to exchange on the key priorities of the association for the coming months. Adapting business to the European strategies on the European Green Deal, the Farm to Fork Strategy and Fit for 55 Package as well as coping with the business consequences of the post COVID-19 pandemic in regard to on-going logistics challenges and prices increases of inputs, energy and services were the main point of exchange of the Board. Freshfel Europe will carefully measures and assess the impact of the developments affecting the competitiveness of the sector at a moment where fresh fruit and vegetables should be repositioning itself in the diet of European consumers and be valued as part of the solution to societal concerns on environment and climate change.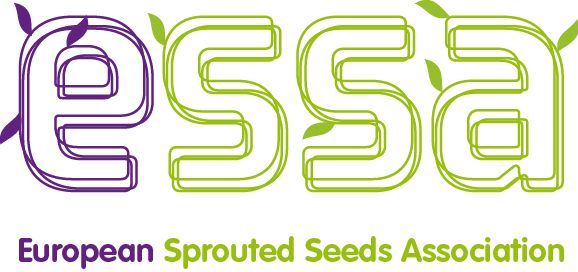 Freshfel Europe & ESSA initiative on crisis prevention & management 
Following the event on 2 September 2020 on Food Crisis Management organised by Freshfel Europe and ESSA, the European Sprouted Seeds Association, the two associations have initiated a dialogue with other associations involved in fruit and vegetable production and processing with a proposal to set up a Forum on Crisis Prevention and Management. Last year's event allowed to draw conclusions that a strong cooperation between private and public authorities is key to prevent and manage crisis; a good flow of communication plays an important role and managing crisis in isolation does not lead to success. The members of this initiative will be provided with a platform to discuss and exchange on various aspects in relation to food crisis. The platform will be composed of associations as well as their members. Freshfel Europe and ESSA hope that this initiative will develop a strong cooperation within the industry and will provide a good basis to initiate dialogue with European and national authorities. It is expected that the initiative will be established by the end of 2021.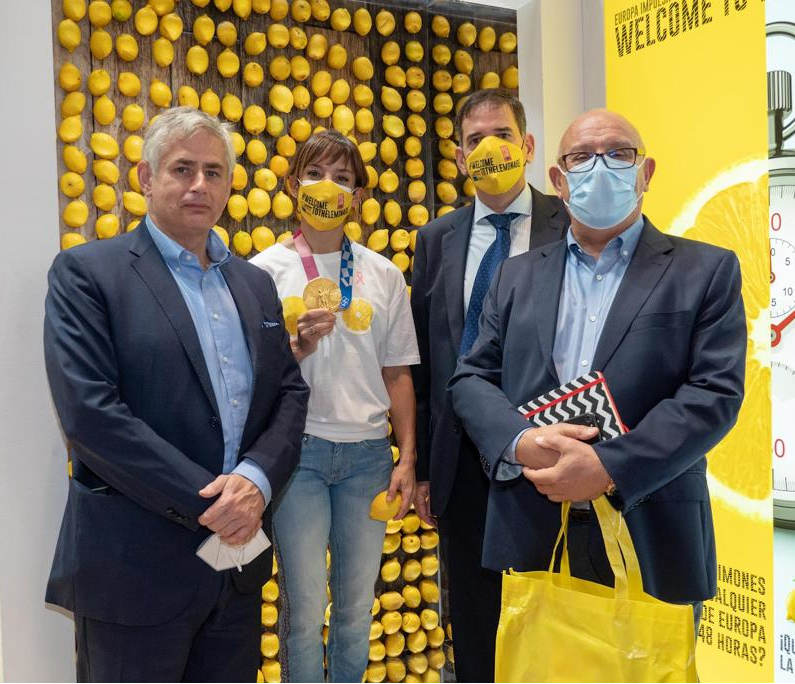 Freshfel Europe resumes participation at Fruit Attraction
Freshfel Europe General Delegate Philippe Binard and Freshfel Policy, Project & Data Advisor Gil Kaufman participated to Fruit Attraction, resuming contacts with many Freshfel Europe members.  Fruit Attraction was an excellent opportunity to resume exchange with representatives of the fresh fruit and vegetable sector from Europe and beyond and exchange with policy-makers, representatives from the diplomatic world as well influencer such as Olympic Gold medallist Marta Sanchez, special ambassador of the Lemon Age promotion campaign. The fair was a first signal of moving back to a certain level of business normality even if the side effects of the pandemic such as increase of prices and logistics shortage are on the top of everyone's concerns.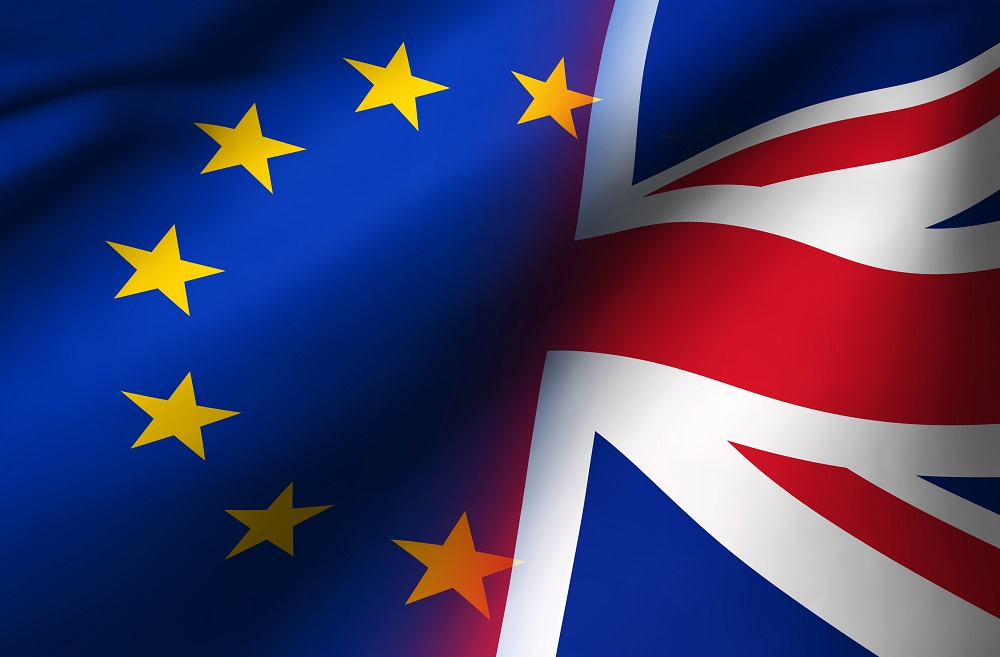 Marketing standards still high on the agenda for fresh produce 
Freshfel Europe contributed to the consultation on the role of marketing standards evolution in regard to the new ambitions on sustainability in the Farm to Fork Strategy. While reiterating the benefit of marketing standards, Freshfel Europe is eager that those are evolving to cope with technology evolution and consumer's expectations for more convenience. Freshfel Europe also urged the authorities to secure that marketing standards remain fit for their purpose of setting quality specifications for products in regard to identification and origin labelling, sizing, classes and homogeneity categorisations. No derogations should be granted to those rules according to the method of production. In no way Freshfel Europe considers that sustainability parameters should be included in marketing standards, as this is not the purpose.
Separately, Freshfel Europe continues to urge the Commission and the Member States to remove the obligation of a Certificate of Conformity with marketing standards for the export to Great Britain. This document is not required by Great Britain for import. It therefore represents red tape with unnecessary additional costs, in a time when exporting to Great Britain is already leading to more logistics and administrative costs and burden.

Freshfel Europe contributes COVID-19 learnings to European Commission initiative on contingency planning for transport 
The European Commission under leadership of DG MOVE is embarking on creating a contingency plan for transport as a response to the disrupted transport and freight situation across the EU during the acute waves of the COVID-19 pandemic. Freshfel Europe has been sharing its experience and key learnings in a statement highlighting the following aspects: 1) the need for uniform crisis response throughout the entire EU, 2) green lanes and priority products, 3) crisis management together with pre-defined industry experts, 4) considerations for transport and transport workers, and 5) the recognition of fruits and vegetables during crisis situations. Additionally, Freshfel Europe will continue to contribute to the second round of consultations looking at the technical details for transport contingency planning.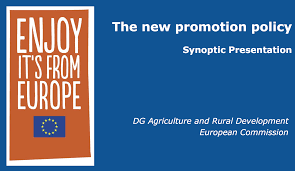 Freshfel Europe responds to EU promotion policy consultation 
Together with the other European Agriculture Association of producers and traders, Freshfel Europe continued its advocacy for an improved and better funded promotion policy and for an Annual Work Programme (AWP) 2022 to best reflect the expectations of the market. In particular for the AWP 2022, the various agriculture sectors call for avoiding discrimination among the various methods of production, merging the budget lines of sustainability and organic on the internal market, while transferring the 30% budget set for organic promotion on third countries markets to the general budget for the third countries destination. In regard to the reform, Freshfel Europe calls for more budget for securing the efficiency of the policy and a further increase of the dedicated budget for fruit and vegetables to meet the ambitions of the Farm to Fork Strategy to move towards a more plant-based diet.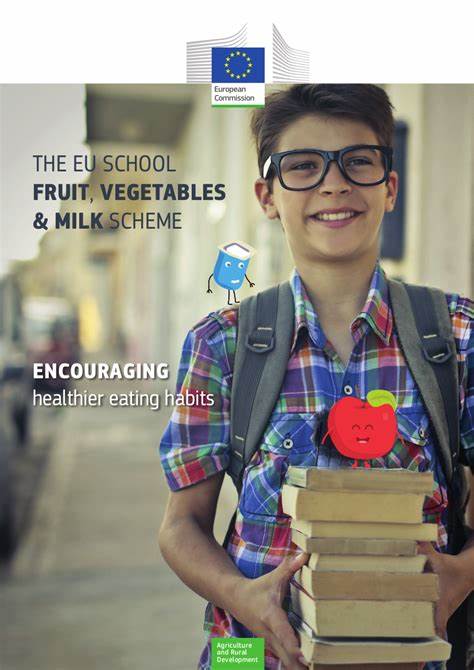 Freshfel Europe responds to EU school scheme review 
Freshfel Europe responded to the consultation of the European Commission to set a roadmap for improving the European fruit and vegetables school scheme. In 2009, Freshfel Europe, together with Aprifel, successfully lobbied EU decision makers to launch a scheme to distribute fruit or vegetables in schools and set education programme towards children, teachers and parents. Now that the scheme is not anymore in its infancy, the time has come to further boost the programme to increase the frequency of distribution and also adapt the system to facilitate access to the scheme to all schools in all Member States. To secure consumption in the long run, children need to be acquainted with the different tastes and textures of fruit and vegetables without any preference to be made to production method as this would be discriminatory.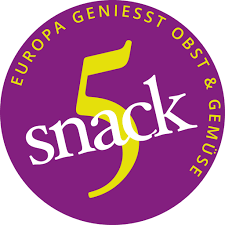 5-a-Day conference seizes momentum of stimulating fresh produce consumption
On the occasion of a European 5-a-day event, part of the EU promotion programme of the German and Austrian 5-a-day programme, Freshfel Europe General Delegate Philippe Binard reviewed the current challenges of consumption of fresh produce and the momentum resulting from consumers' new attitude post COVD-19, the positive policy outlook for stimulating plant-based diets and the invigorating effect of the UN International Year of Fruit and Vegetables 2021 inspired by FAO. The programme was an opportunity to get the latest scientific findings on the health benefits of consuming fruit and vegetables.
Connecting Europe with Asia to boost fruit & vegetable exports
The Asian markets are one of the key diversification outlets for the fruit and vegetables sector with growing volumes year on year to India and South East Asia, while concerns are pending on markets with Free Trade Agreements that remain closed to EU fresh produce such as South Korea and Japan. Exports to China are still restricted for some EU origins and hygiene rules are being reinforced due to COVID-19. Freshfel Europe presented an update of market access and current activities to open new opportunities in the frame of the recent Asiafruit Congress which took place on 28 September. The EU exports 400.000 T of fruit and vegetables to the region, including apples, pears, kiwifruit and citrus, onions among others. The main exporters are The Netherlands, Italy, Spain, Poland and France.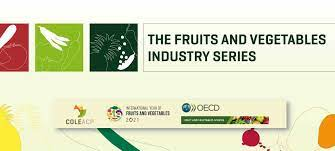 Freshfel Europe participates in COLEACP-OECD fruit & vegetable workshop on the benefit of collective actions 
Under the lead of the OECD, a workshop was organised by COLEACP and OECD about the benefit of collective actions for a dynamic sector development. Freshfel Europe contributed to this workshop with a presentation highlighting the heavy competition for the sector's positive evolution to be balanced with a much-needed collective approach on market information, harmonised cost effective tools for the sector to secure competitiveness, market stability and growth. A public-private partnership enhances confidence in legislation, prevents the proliferation of private standards and generates a level playing field for business operators. A number of collective initiatives undertaken by Freshfel Europe were shared with the large audience attending the workshop. Those success stories are relating to market access, monitoring food and plant safety, crisis management and COVID-19 response, market information, promotion activities and Research and Innovation.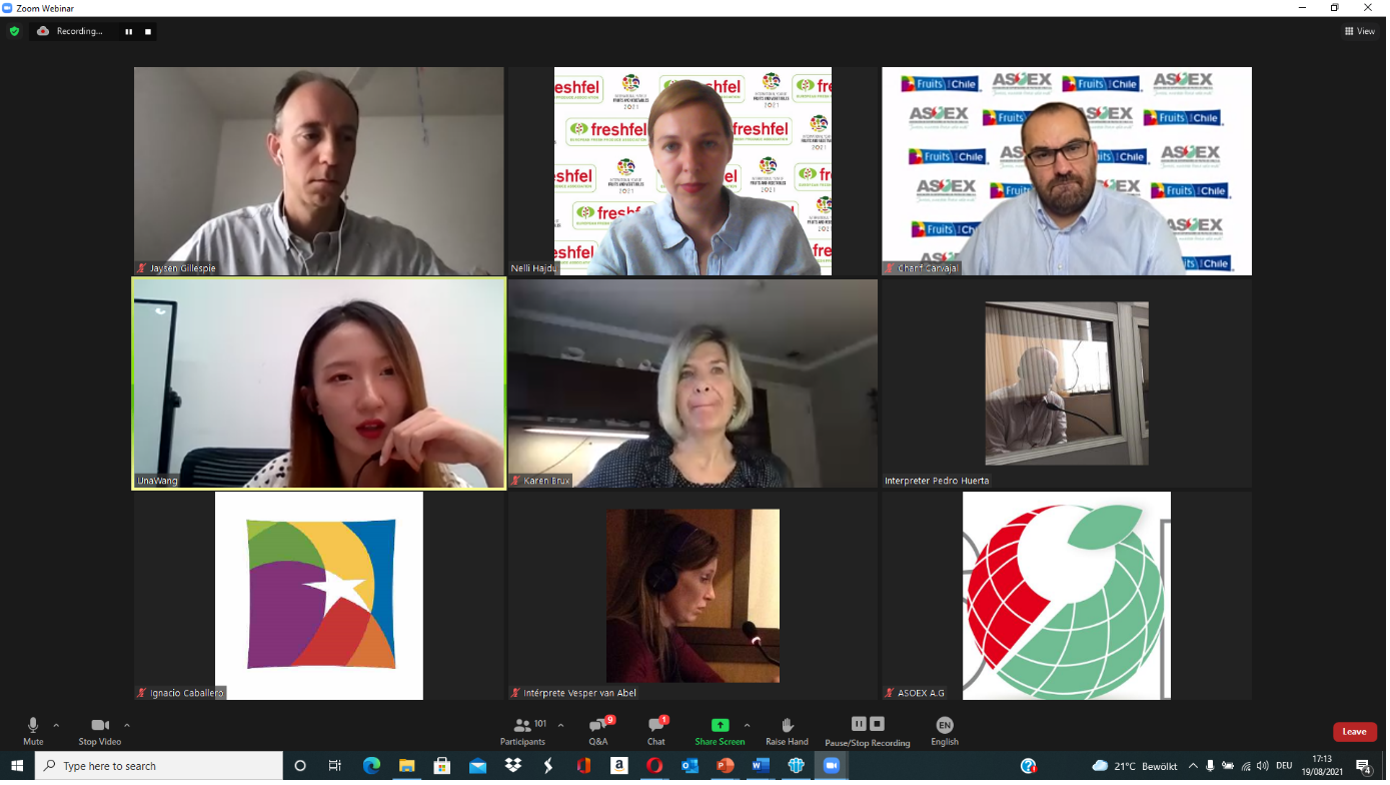 Freshfel Europe introduces common Freshfel-OECD e-Commerce study at ASOEX webinar on global e-Commerce developments
Freshfel Europe Trade Policy advisor and co-author of the common Freshfel-OECD study on E-Commerce in Europe Nelli Hajdu presented the major outcomes of the research to Chilean exporters during a webinar organised by the Chilean Fruit Exporter Association (ASOEX) in mid-August. The webinar covered the current e-Commerce developments in China as well as in the U.S. With very diverging e-Commerce evolutions, but also acceleration of e-Commerce throughout the COVIF-19, the three markets showed very different developments throughout the past years. In Europe, click-and-collect models but also delivery services have been picking up quickly through the crisis. The study is available here.

New CAP: Adopting operational programmes of producers organisations to environmental and climate concerns 
Freshfel Europe is exchanging with its members on the modalities of the new CAP in regard to the environmental and climate measures that could be part of the funding of the operational programmes of producers organisations. Freshfel Europe's member experts reviewed the compromised regulation of the new CAP and exchanged on upcoming discussion on the national strategies and future eco-schemes. Many aspects will require clarification and flexibility to secure that the various actions required to cope with the broad EU sustainability, environmental and climate agenda can be matched with all the necessary legitimate expectations. Freshfel Europe member experts from across the EU will continue to review the secondary legislation coming up to implement the new CMO.

Freshfel Europe reviews data for Market Observatory on apple & pears
Joining forces with WAPA, Freshfel Europe collected information on the current status of the new apples and pears season, experiencing mixed fortunes. While apple production is average, pear production is at its lowest ever due to the very negative climatic conditions last spring. A review of the evolution of apples production in the EU neighbourhood, indicated a significant growth of close to 100% while consumption in most of markets is stagnating and trade hardly developing. Freshfel Europe will continue to review the impact of this situation and confront it as well with the impact of increased costs within the supply chain post COVID-19.

Freshfel Europe is consulted by DG AGRI & DG TRADE on EU-Ukraine revision
The European Commission has consulted Freshfel Europe on the fresh fruits & vegetable sector's interests and concerns in relation to market access to Ukraine. The consultation is part of their scoping exercise in preparation for negotiations to review trade liberalisation under the EU-Ukraine Deep & Comprehensive Free Trade Agreement (DCFTA).  In this context, Freshfel Europe's General Delegate Philippe Binard and Director Trade Natalia Santos consulted members on the sectors' main challenges to export to Ukraine, and held a meeting with the European Commission and other agricultural sectors to exchange views. During the meeting, Freshfel Europe pointed at the interest of the sector to further liberalise duties for key commodities exported, such as stone fruit, persimmons or vegetables like tomatoes, onions and capsicums. The sensitivity of the apple market was also highlighted by Freshfel Europe during the meeting and in a follow-up written note sent for the European Commission's consultation.   

Freshfel Europe continues working to prevent & tackle barriers for the sector in key EU export destinations
In the past months Freshfel Europe has continued working closely with the European Commission and its own members to prevent and tackle trade barriers for the sector in key markets. Freshfel Europe has closely followed Egypt's preparatory work towards the implementation on 1 October 2021 of a new single window for customs registrations for exports to the country. In this context, Freshfel Europe's Director Trade Natalia Santos has liaised with members and the European Commission to solve questions about the new system and raise exporters' concerns. As part of this exercise, Freshfel Europe and its members took part in a workshop on 2 September organised by the EU Delegation in Cairo in collaboration with Egyptian customs authorities, where the new system was outlined and operators' questions were voiced. In parallel, Ms. Santos has been liaising with members and the European Commission to address exporters' questions and concerns about the recent change in Saudi Arabia's labelling requirements for fruits and vegetables imports.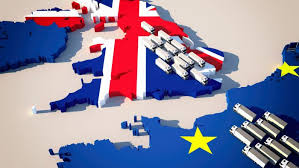 UK postponement of controls welcomed as Freshfel Europe continues calling for trade facilitation measures to be implemented
On 15 September Freshfel Europe warmly welcomed the UK government's announcement that the requirement of phyto certificate and SPS checks will be postponed for a further 6 months period until 1 July 2022. This follows Freshfel Europe's vocal support for flexibility and trade facilitation measures before SPS controls and phytosanitary certificates are introduced by the UK for EU fresh produce exports. In parallel, Freshfel Europe continues advocating for this transition time to be used wisely by EU and UK authorities to prepare essential trade facilitation measures such as electronic certification. Freshfel Europe has also sent an official request to the European Commission in the form of a letter on 4 October requesting the EU requirement for a certificate of conformity with marketing standards for exports to be waived or facilitated in view of the additional costs the sector is bearing as a result of Brexit. Freshfel Europe has also continued its engagement with DG SANTE through its participation in the September Brexit ad hoc Advisory Group meeting. 

Freshfel Europe interview with DG GROW on study to improve trade business portals
On 1 September Freshfel Europe provided feedback for a study on the provision of information for businesses on product specific rules and taxes at EU level, which has been contracted by the European Commission's DG GROW.  The study seeks to analyse if EU businesses have the information they need to trade across borders, in terms of product regulations, VAT and excise taxes. More specifically, it aims at making detailed proposals to improve two existing web portals, YourEurope and Access2Markets, so that they are as user-friendly and informative as possible for businesses who already or might trade on the EU Single Market.   
During the meeting with the study contractors, Freshfel Europe's Director Trade Natalia Santos highlighted the importance for the sector to have access to all relevant market access information to trade across the EU, as well as for international trade. Whilst most of this is available through various portals (Access2Markets, MRL database, MABD, Europhyt, etc.) it remains difficult to find all information and navigate each portal, so a single information window would be very useful to facilitate access. Adding information in the portals about open third country markets for fresh produce for all Member States and products would also be beneficial for the sector, Ms Santos stressed in the meeting. In addition, Freshfel Europe has been asked to encourage the sector to take part in a survey of 15-20 mins to share their views and comments available here. 

Freshfel Europe raises concerns to the European Commission on Europhyt transparency & accessibility
In September and following concerns expressed by various members, Freshfel Europe raised these issues to the attention of the European Commission DG SANTE, asking for the opportunity to discuss these issues in a meeting. The issues relate to the functioning of the current Europhyt reporting system, which has been registering several mistakes and delays in publication in the past months. Moreover, Freshfel Europe has raised questions about the interpretation of the number of interceptions included in the report, where confusion has been raised by members. In addition, Freshfel Europe once again requested for the system to be improved to provide more timely, complete information about plant health interceptions, which are essential for the sector to correctly evaluate rising concerns and problems and ensure compliance in supply chains.  

Freshfel Europe follows evolution of EU legislation on recycled content for plastic packaging
As part of Freshfel Europe's work on regulatory and non-regulatory initiatives in fresh produce packaging, Freshfel Europe is following the evolution of EU legislation on recycled content for plastic packaging. Currently as part of the implementation of the Single-use Plastics Directive and the review of the Packaging and Packaging Waste Directive, the methodological calculation for recycled content in plastic packaging is being examined by the European Commission. On invitation from the European Commission, on 20 September Freshfel Europe Director Sustainability Nicola Pisano attended an online stakeholder workshop entitled 'DG ENVI Study Workshop on Recycled Plastic Content'. The workshop covered theoretical and practical aspects of the legislation being explored by DG ENVI to ensure that a common methodological framework works well for all plastic packaging applications and stakeholders. This is in view of the European Commission assessing the feasibility of recycled content targets for different types of packaging in the future beyond those already having targets.

FV4Millenials: Freshfel Europe partners with members for new multi promotion programme for a healthy diet approved by the European Commission
Under the lead of Interfel and with the participation of AIB, Bord Bia, and Freshfel Europe, a new promotion programme focusing on the promotion of a healthy diet will be launched next March. The European Commission has given the green light to the campaign, which targets Millenials in France and Ireland, reinforced by pan-European communication activities directed by Freshfel Europe. The budget for the 3-year campaign is some €5,4 million, out of which €3,8 million is for France, €1,4 million for Ireland, and €200.000 for pan-European communication activities. 
The campaign will target Millennials aged 25 to 35, as they are a key share of consumers that are still in the process of modelling their groceries shopping and eating habits but already make their own purchase decisions. By developing a pan-European information and promotion campaign, the project aims at increasing the level of knowledge of Millennials on the nutritional benefits, versatility, and simplicity of preparation, consumption occasion possibilities, and environmental sustainability aspects in Europe, France (by 5%), and in Ireland (by 9%) and to increase the proportion of responsible consumption of fruit and vegetables by Millennials in Europe, France (by 1% per annum), and Ireland (by 3% per annum). It is expected to give a ROI of €6,32 million in France and €10,24 million in Ireland and will be structured around five major actions carried out for European, French and Irish Millennials including press relations, website and social networks, advertising, communication tools and events.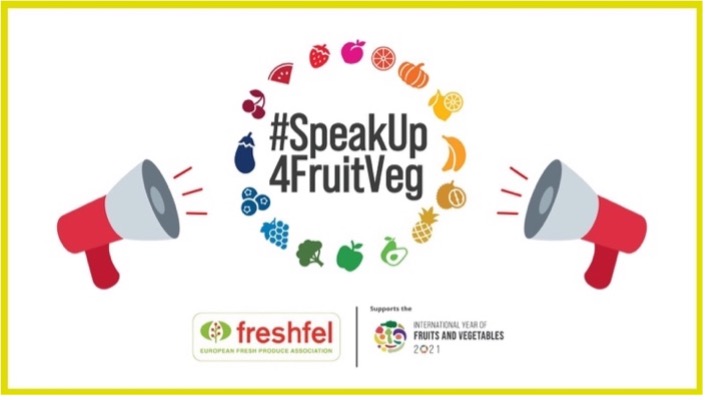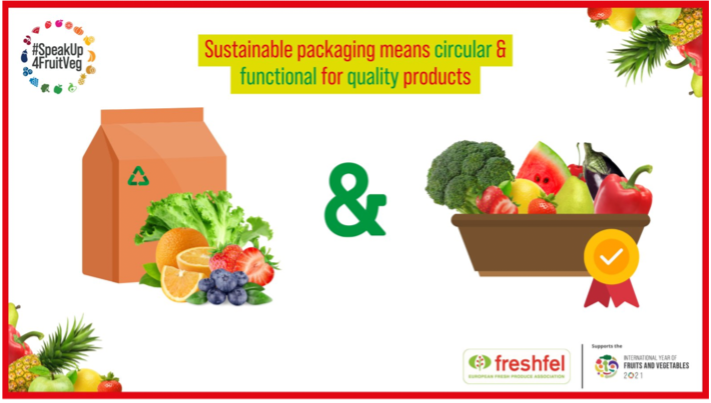 Freshfel Europe's #SpeakUp4FruitVeg campaign continues its celebration of the UN's 2021 International Year of Fruits & Vegetables
To celebrate and support the UN's 2021 International Year of Fruits and Vegetables, Freshfel Europe's digital campaign #SpeakUp4FruitVeg is calling on EU policy-makers to boost their support for fruit and vegetables in all policy areas in the shift under the European Green Deal towards sustainable healthy diets. With its strong presence on social media (Twitter, Facebook, LinkedIn), #SpeakUp4FruitVeg encourages EU decision-makers, primarily European Commission officials, Members of the European Parliament, and Member State representatives to take action to better support the fresh produce sector in EU policy. Throughout the year Freshfel Europe's campaign, which kicked off with an introduction of the UN's initiative and an overview of the fresh produce sector, has been covering a variety of pertinent policy areas, including production and the CAP, supply chain aspects, promotion, sustainability and circular economy, intra-EU and global trade, food safety and quality, crisis management, research and innovation, and health and nutrition. 
From February to May, the campaign received the support of Maastricht University's PREMIUM Honours Programme. During the 4-month cooperation, an interdisciplinary team of six motivated master's students had the opportunity to be involved in the implementation of the #SpeakUp4FruitVeg campaign under the guidance of Freshfel Europe's team by contributing to the creative process behind the campaign posts, from the campaign messaging to the graphics. More information about the #SpeakUp4FruitVeg campaign is available here and all information regarding the 2021 International Year of Fruits and Vegetables is available here.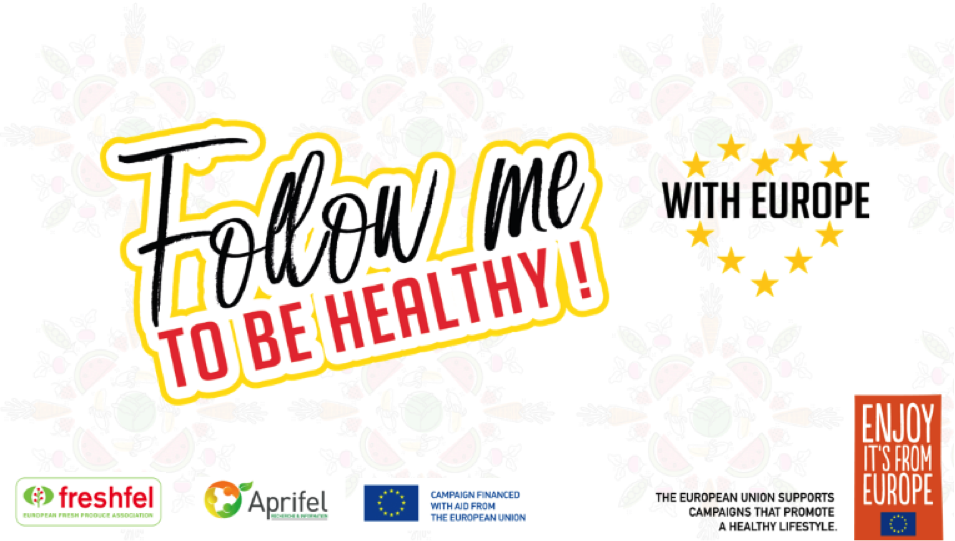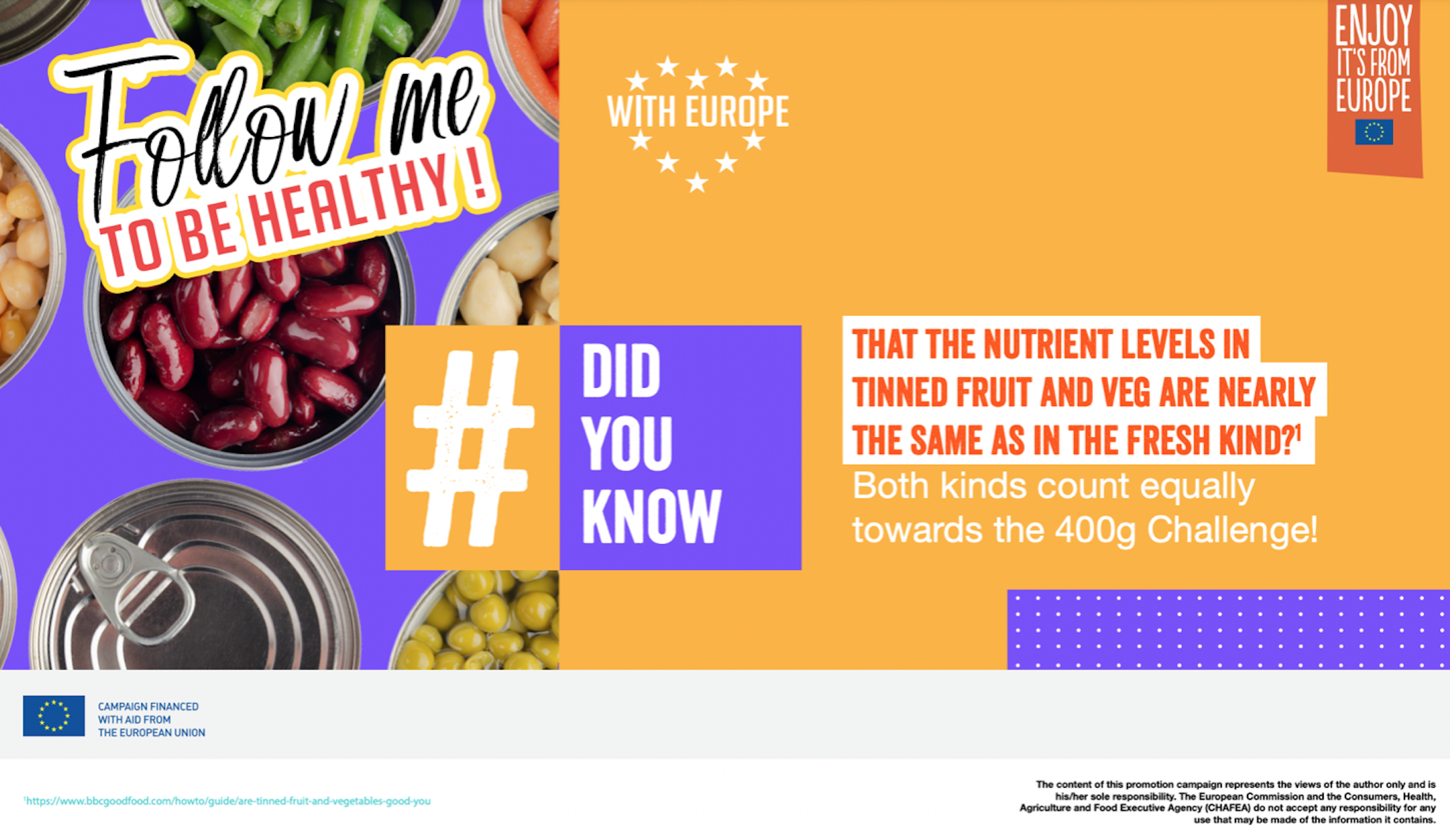 Follow me to be Healthy with Europe: more Millennials take on the #400gChallenge as the campaign enters its final quarter
The "Follow me to be Healthy with Europe" campaign, launched by Freshfel Europe and Aprifel in 2019 and co-funded by the European Commission, continues to encourage young Europeans to increase their consumption of fruit and vegetables to a minimum of 400g a day in its final quarter. The followers of the campaign are 'challenged' to include more fruit and vegetables in their daily diet. These challenges are promoted by monthly infographics, tips, and videos, which showcase the health benefits of fruit and vegetables in an engaging and relatable format across the campaign's six social media channels.  More than two years after its inception, the #400gChallenge has generated 55+ million impressions through videos, infographics, tips, and e-influencers, generated 1.36+ million video views; reached 1.5+ million people, rreceived 153.000+ total likes, been followed by 15.000+ people and covered by 154 articles. You can join the #400gChallenge today by following the campaign on Facebook, Twitter, Instagram, and visiting the official campaign website.