Enjoy Fresh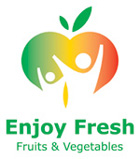 The pan-European logo for the promotion of fresh fruits and vegetables seeks to bring together the many efforts undertaken across Europe and beyond to promote the consumption of fresh fruits and vegetables. The logo is one of Freshfel's commitments as a member of the European Commission's "Platform for Action on Diet, Physical Activity and Health". This logo is available for use, for a minimal cost, to all interested stakeholders across Europe for their promotional campaigns of fresh fruits and vegetables, or their products themselves.
To spread the message to 'Enjoy Fresh' and to enhance the image of fresh fruit and vegetables, Freshfel has conducted a media campaign in the first half of 2011 to highlight the value of fresh produce. In the course of these activities, Freshfel has launched a brand new website in February 2011: www.enjoyfresh.eu. The website is conceived as a platform for all the different questions one might have about fresh fruit and vegetables. There you will find information on the production and sustainability aspects of fruit and vegetables, all about what is being done to ensure a high quality product, information on the nutrition and health benefits of fruit and vegetables, fresh statistical facts, and last but not least extensive advice on how to enjoy fresh. It is the first pan-European website to highlight the positive features of fresh produce and tries to raise awareness about the values and benefits that fresh produce provides to consumers.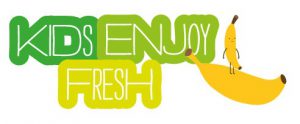 In line with the 'Enjoy Fresh' concept, Freshfel also launched a public website designed for kids, parents and teachers, called 'Kids Enjoy Fresh': www.kidsenjoyfresh.eu. It is supposed to bring fresh produce closer to kids and assist parents and teachers in this task.
Freshfel is furthermore active in disseminating and summing up latest best practices and other initiatives undertaken to stimulate consumption through its Fresh Times. All issues published in the last couple of years can be found below.
Other useful documents: Frequently asked questions & Enjoy Fresh Logo – Guideline for use – Application
News & Publications
Save
The Fresh Times collects fun promotion initiatives in the fruit and vegetable sector. It wants to encourage good ideas and spread best practices. In this edition, you can find the following initiatives: Note from the editor: An apple a day… Germany: And at the...