EuroMix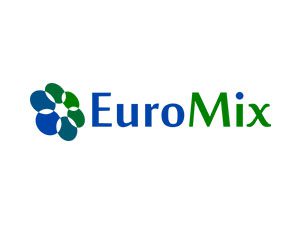 EuroMix is a European project which central aim is to develop an experimentally verified, tiered strategy for the risk assessment of mixtures of multiple chemicals, which can be derived from multiple sources across different life stages. The project balances the risk of chemicals present in food against the benefits of those food.
The overall objective of the project is to establish and to disseminate new validated testing, hazard and aggregated exposure assessment strategies for mixtures of chemicals, which build on a mechanism-based quantitative methodology for hazard assessment and hazard characterization. This will be used to estimate the impact of mixtures on health, thereby increasing the efficiency and effectiveness of safety evaluations.
Freshfel is in particularly involved in the dissemination of the project results and the organisation of meetings and workshops in Brussels. More information about this project can also be found via www.euromixproject.eu
"'We don't eat food products in isolation, we eat in patterns. Nutrition needs to be thought of throughout the chain… https://t.co/ZQ3GSLmTDO"

"'As food prices go down, the costs are transferred on the climate, environment and our health. We need more resilie… https://t.co/VumsJBxhML"

"RT @aranciarossadi1: Congratulazioni al neo presidente dell'Associazione Europea Freshfel Stephan Weist (Rewe group) e in modo particolare…"

"Taking a look at online retailing landscape: "Where is Europe?...The future is connected!" - Jean Jacques Vandenhee… https://t.co/85O9WFliZa"

""Online retailing is not an extension of the brick & mortar model, but a fundamental transformation of the business… https://t.co/gEtjJnPG0p"